Custom gifts
-Are you looking for an exclusive gift to give for the holiday season?
-Or are you looking for an original stylish gift to say thanks to your customers?
-Do you want to reward your employees for their great achievements?
-Or are you looking for an effective premium to support your marketing campaigns?

WINECHILL, the new design wine cooler stands for quality, functionality and design and is perfect for brand promotions and corporate gifts, as well as for private special events such as weddings and anniversaries.
 
This new design wine cooler is not only stylish but it supplies the user convenience, the wine taste better and is a great gift to give or to receive! 
The possibilities to customize your gift package are endless! The printing of a wine accessory with your logo is a very suitable tool to promote your business. By personalizing you can increase brand awareness of your company or create a premium even more effective.

- Logo on the wine stopper 
- Engraving on the stainless steel stick
- Customized packaging sleeve, giftbag, wine giftbox

- Giftset with wine and delicacies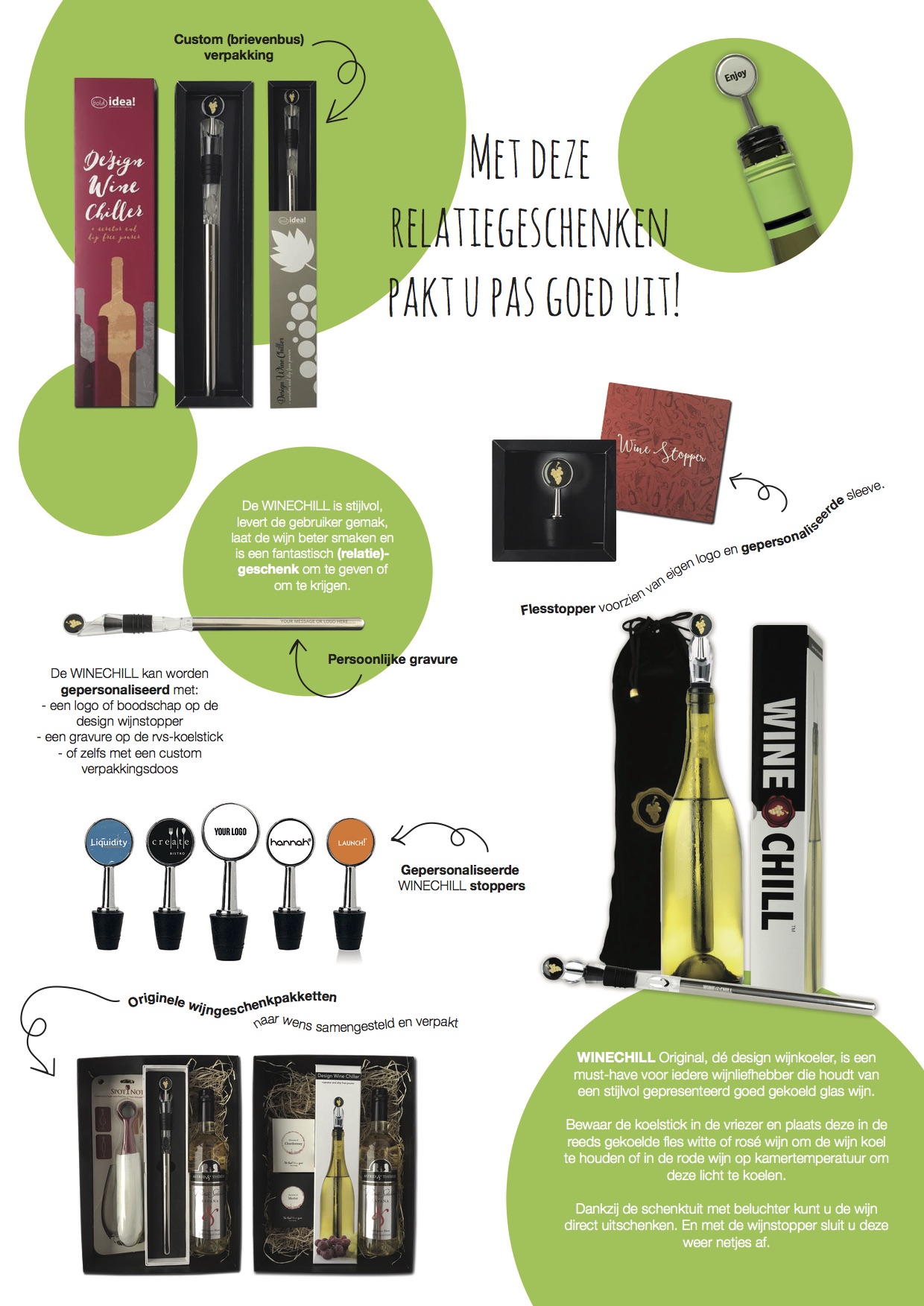 Download de shopping pagina relatiegeschenken>>
We will be pleased to advise you about the possibilities to put together your own unique gift package, whether or not personalized with your logo or message.

Depending on the number and the desired product you will receive an attractive quantity discount on the price. Do you have questions? Or would you like to receive a quotation? Please fill in the contact form and we will contact you as soon as possible